Wednesday, July 31, 2013
1. My Kimblee drawing. This should come as no surprise. You seriously have no idea how happy it makes me that it actually came out pretty well. I have always wanted to be able to draw but I was always scared that I would just be horrible. And the fact that people like it, makes me even more ecstatic. I don't really know what to say except that I was just really inspired by feelings I had for the show to work on something like this. It honestly was a lot of fun and not at all as tiresome and tedious as I expected. I hope to get even better one day.
Finished product in all his sadistic glory
It's the "bomb" don't you think?
Mid-way through
Inspiration
2. My Fullmetal Alchemist Brotherhood blurays have already gotten their money's worth. I really am so unbelievably happy with this purchase! Not only did I get them for a major steal but being able to enjoy all the feelings again after having recently finishing the original series for the first time, was a blessing. I am really considering re-watching again already because the series just gives me that much enjoyment.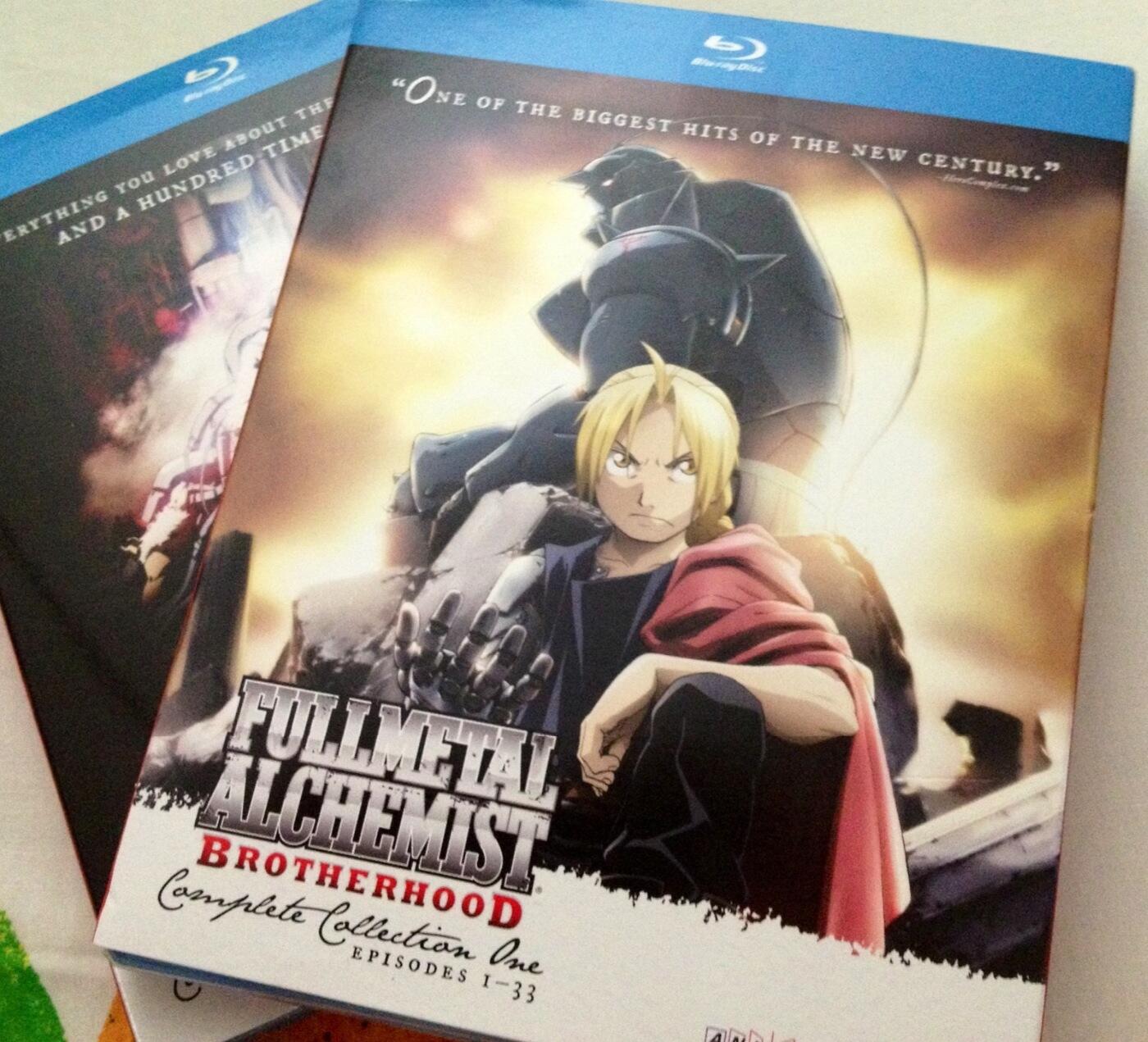 Look at it and all of its beauty!
3. My CM Punk autographed lithograph. Still waiting for the frame but boy I am so glad I bought this. CM Punk, and wrestling in general, have become far more that just a silly hobby to me. Matthew and I have spent countless hours bonding over talking about, betting on, watching, simulating, creating and actually wrestling. It has become a surprisingly big part in our relationship. I also am just a huge admirer of CM Punk. To me he represents the possibility of discovering your dreams,even when you don't believe in them, and how when you find where you belong and what you love, that is where you will find happiness. So yeah, I'd say I'm a fan.
Such an amazing piece
Signed by both Punk and the artist and it is numbered
4. My Ouran Academy Alumni bumper sticker. I really do not even know where to start with this. The feelings I have for this show and manga and its character's are ridiculous. Truly this is the closest form of perfection a person can find. I am so blessed that Jessica shared this world with me (you are the Tamaki to my Ouran discovery). I could go on talking about how much each character means to me, but it would take all evening only scratching the surface. This is hands down my favorite show and hands down my favorite manga and hands down my favorite group of fictional people.
Truly nothing could make me feel happier
5. My Mass Effect Triliogy. It has been so nice to once again delve into the universe of Mass Effect only this time with a different story. I have played Mass Effect 2 numerous times and Mass Effect 3 twice as well, truly it has to be my favorite franchise. But the original Mass Effect had always eluded me. Matthew surprised me by getting me this, for no reason what-so-ever (other than being a sweetheart). Playing it has been a real treat and I am so happy to finally have the chance to play it. I truly can not wait to have gone through the entire series with my "Ashley Shepard". Thank you Matthew. <3
Perfect trilogy is perfect
Why does this have to look so cool?
Read On
4 comments